MODERN SCAVENGER HUNT BASEL - EXPERIENCE AN INNOVATIVE AND MODERN TEAM EVENT WITH TABEVENTS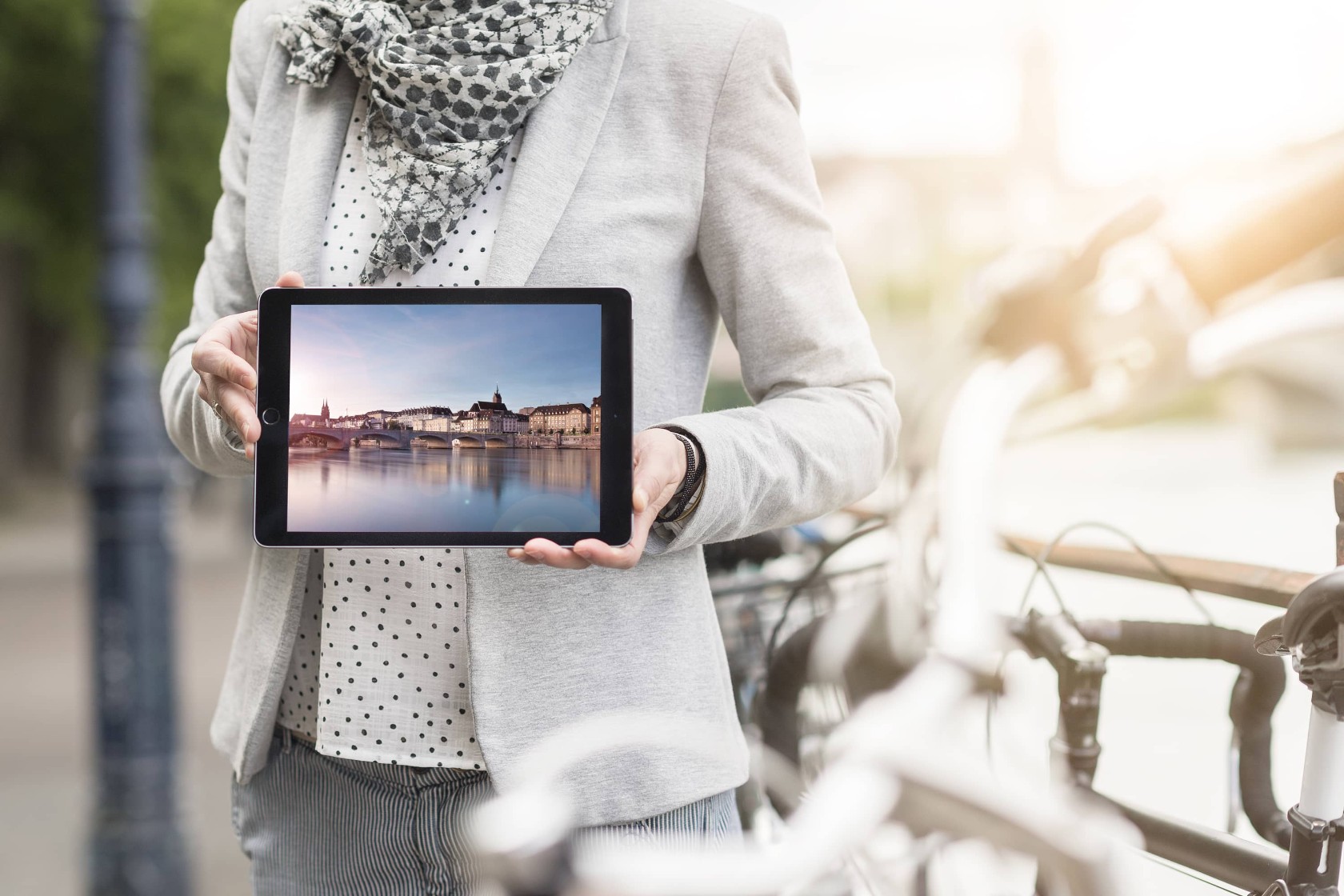 Due to its extraordinary location, the city of Basel offers many possibilities to make your team event especially beautiful. Picturesquely situated and surrounded by a lot of nature, the city on the Rhine offers a wonderful atmosphere especially in spring and autumn. The sun shines in Basel for about 3'500 hours a year and the average rainfall is only 90mm per month. Good weather during your scavenger hunt in Basel is therefore almost guaranteed.
You can start your team event anywhere in Basel. After a short briefing by experienced guides, the teams receive a team bag with all the materials and each team prepares itself briefly for the digital scavenger hunt in Basel. After that, the hunt will start right away. Each team develops its own strategy and chooses its own route. On the Tablet PC the teams follow their own position, but also see where the other teams are. If a team solves a task, they receive the designated points in real time. So the teams can see at any time how many points the own team has, but also how many points the other teams have. The highlight of this modern scavenger hunt is the use of the latest mobile GPS and UMTS technologies. So the teams can only see the final tasks when they move within a radius of 100 meters to a task. Healthy exercise in the fresh air leads to the goal. All this ensures a lot of fun and dynamism for the teams.
Many of our customers are curious about what kind of tasks we ask our participants to solve? Depending on the size of the group, 50 to 100 tasks await the teams in Basel. It's a diverse mix. On average, a team solves about 20 tasks during a scavenger hunt with tabevents. The team decides for itself which locations it wants to go to in Basel. At Basel Cathedral, for example, the teams have to explore the cloister and solve a riddle that deals with over 300 commemorative plaques. Everyone in the team is called upon to master this challenge. Or the teams are asked to find the archaeological cellar of Basel. This literally takes them deep into the history of Basel. For interaction tasks, the teams have to count on the help of locals; the ferryman, for example, provides the necessary information for a task on the Rhine. Or the team is asked to find a certain object and photograph it. This no longer has much to do with the traditional scavenger hunt with pen and paper. More exciting, more mobile and more modern: this form of scavenger hunt offers much and even a little more than most people expect. Let us surprise you!