Off to the summit - the highlight for the end of the year or as a kick-off event in 2022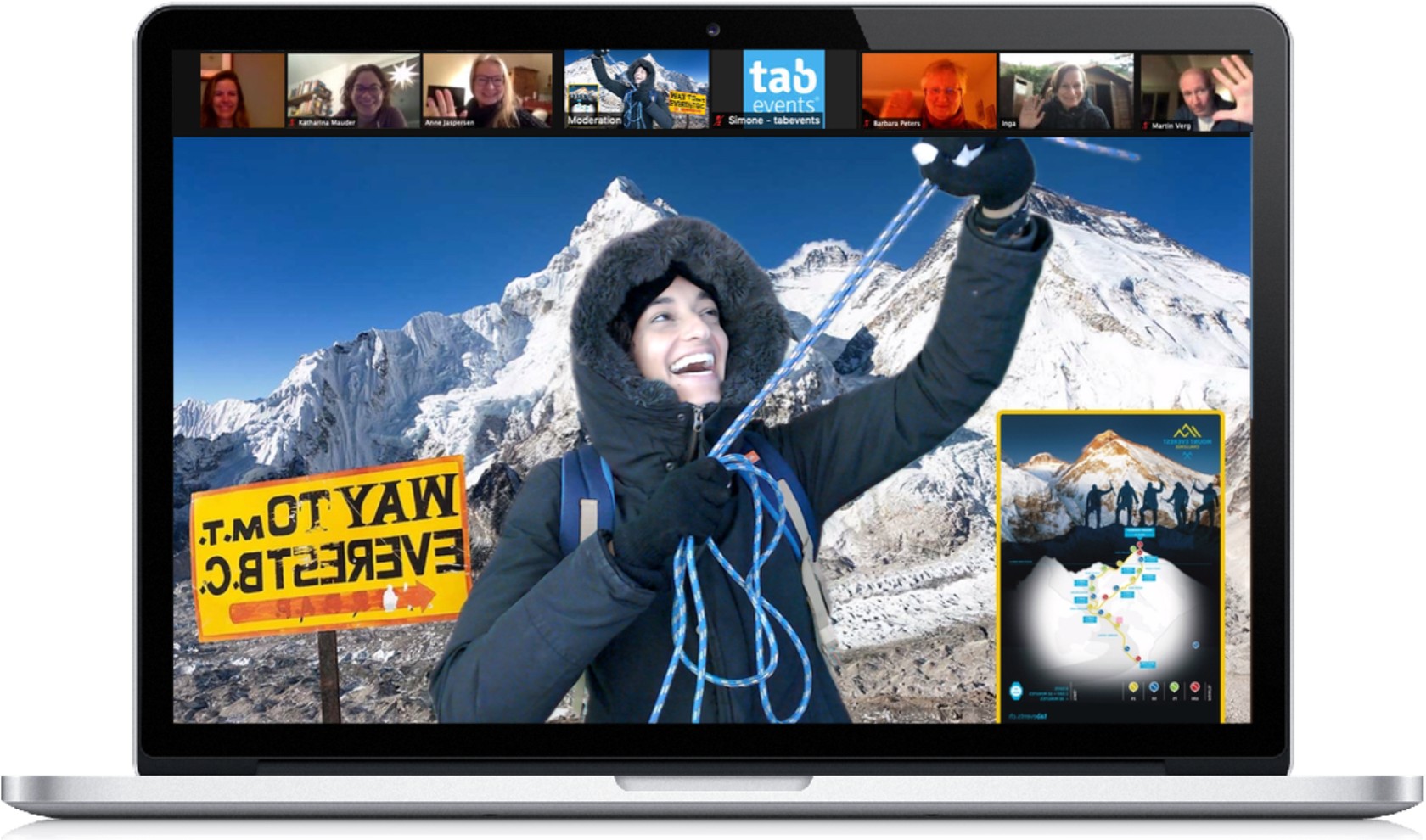 Travelling to Nepal now? Impossible! Climb Mount Everest tomorrow? What?! Yes, we are crazy!
With the mountain guides from tabevents, it is now possible to climb Mount Everest together with your team. During this challenging expedition, the teams try to overcome the Khumbu icefall, set up camps or build a suspension bridge in the Western Cwm. They always have to keep an eye on the weather forecast, oxygen consumption and their route planning. Role allocation is also an important factor for effective teamwork, because just like in real life, teamwork is central for reaching the summit of success.
With state-of-the-art technology to the summit: In order to be able to conduct this team experience authentically and professionally, we have acquired a streaming studio with a green screen and modern technology. Because quality and a unique experience are our top priorities.
You want to learn more about the virtual summit experience? Then click here!