My first Remote Event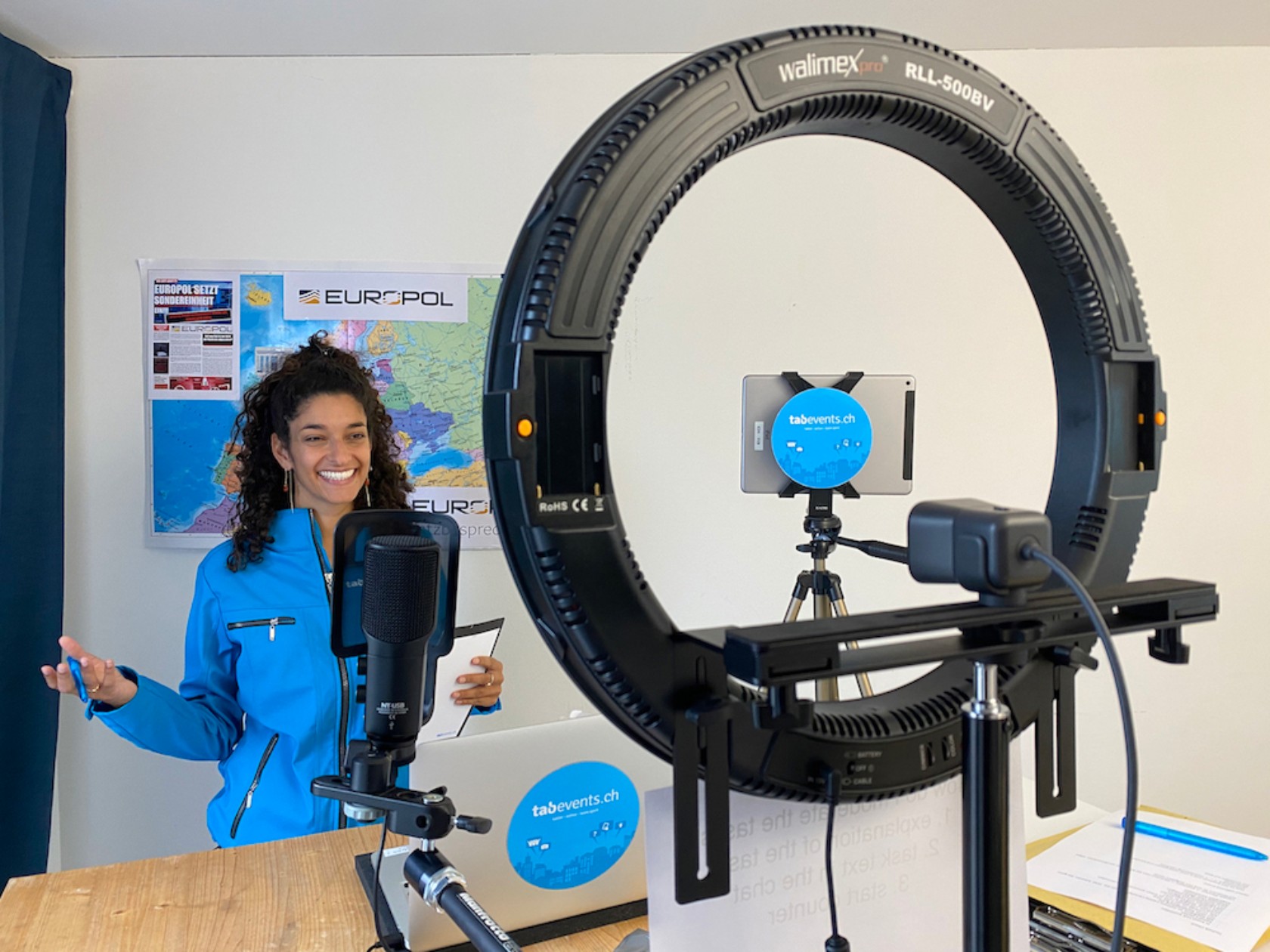 «Remote team events - don't forget team spirit in these times.» Yes, I thought, when I read the title of the tabevents newsletter, but how on earth should I solve this at the moment? Team leader Sandra Roth describes her first experience with an online event in this experience report.
«It's a great way to motivate and connect people who work remotely.» I continue to read... Well, we had already organized plenty of apéros with Zoom and they were not always successful. Now I was curious and called tabevents in Basel to inquire about the different options they offer.
To be honest, I didn't understand it all 100% at the time, virtual team events or Corona teambuildings are something new. But it sounded coherent and I knew the provider of great team events before Corona times. All right: No risk, no fun. I booked an Escape Hunt Game Remote for my team, which had done a great job in the last months.
Four days before the event I received an email invitation from the event manager. The invitation had everything we needed for the event. Links and logins, as well as a brief explanation of the game. We became part of a special unit of Europol. Aha! At least now my curiosity was aroused and I was looking forward to this new experience of an online team event.
On the event day, Agent Decker greeted us in the briefing, where she then divided us into different break-out rooms. Our goal was to capture the greatest art thief of all time. We traveled "virtually" from The Haag to Scotland, then Paris, on to Berlin, and then the showdown took place in Rome. We laughed a lot, puzzled a lot and felt like we were in an agent movie. The highlight was certainly our visit to the Louvre in Paris. When we removed the curtain of the Mona-Lisa, we found a hidden safe. We almost despaired at the combination. Yet we had collected all the clues and pieces of evidence, hadn't we? When we called the Europol expert in The Hague to ask if he could help us, we almost fell off our chairs laughing. Agent Decker had an expert tip for us. We could have figured that out ourselves. Brilliant!
From a teambuilding perspective, it was exciting to get to know each other from a completely different side. One team member turned out to be a real puzzle expert and another surprised us all with her creative "outside the box" ideas. What particularly impressed me about this concept was how the game and the story merged together. The showdown with the award ceremony and resolution was almost secondary in view of the great experiences and new acquaintances. And it's all virtual, which I find really fascinating.
I was worried about all the technology at the beginning. Surprisingly, everything was very easy and userfriendly. All we had to do was dial into a video conference and start the Europol investigator tool in the browser. We hope that we will be allowed to meet again in real life soon, but if not, we are glad to have found a partner in tabevents who can also bring us together online. Thanks for that!
Agent Smith aka Sandra Roth, Head of SW Projects, Mobility Cooperative
Click here for the product description