SMART ONBOARDING – Escape Game: The new trend in recruiting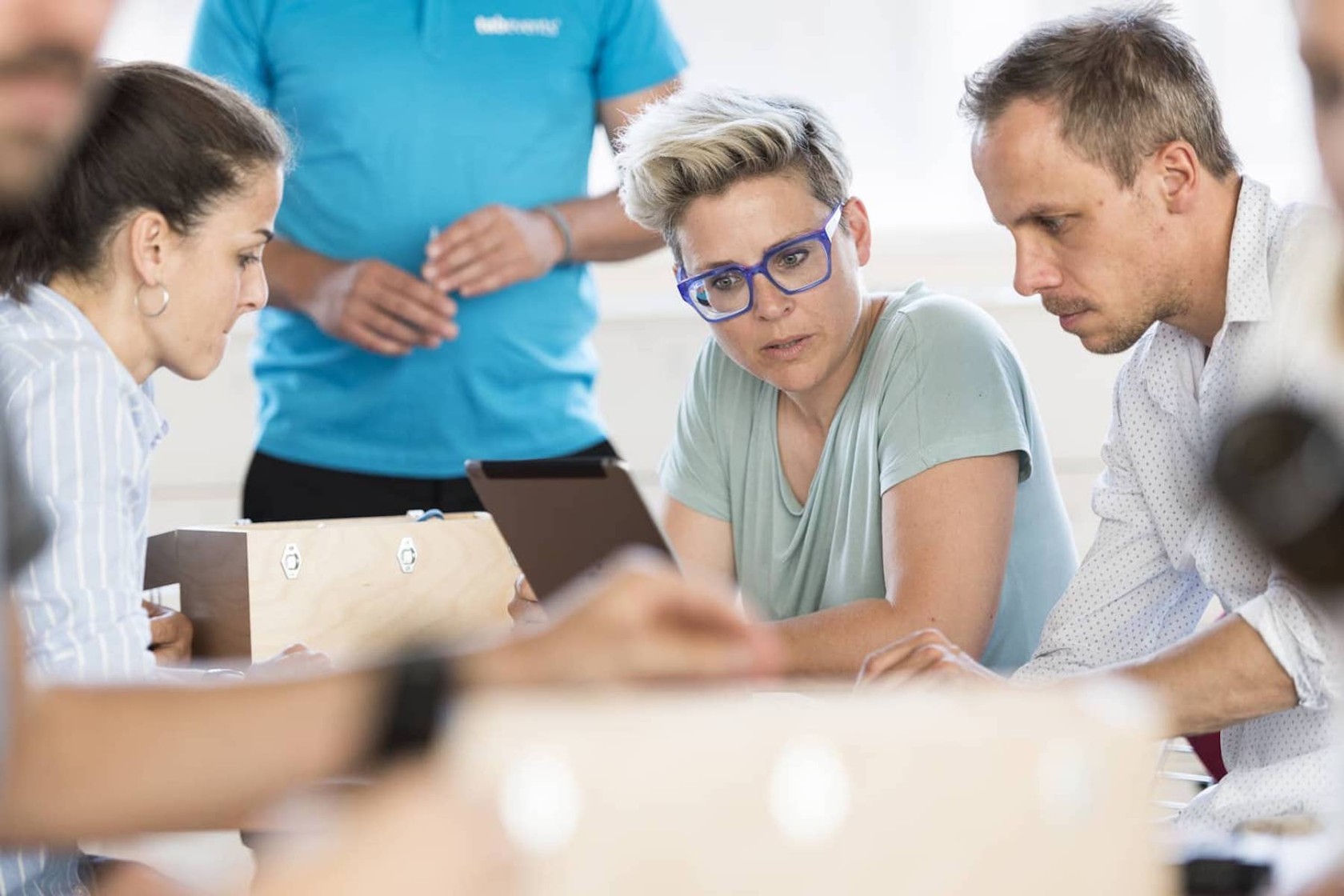 The battle for the best employees is a current topic in many companies. Some industries are more affected by the difficulty of finding new talents than others. The task of the employer is not easy: How can a company convince the current generation of professional newcomers? Those who want to win new professionals, for example in the IT sector, have to come up with something special in recruiting.
The Generation Y wants to achieve a lot: Be successful in their job, not neglecting their friends and families and follow personal goals. For sustainable human resources, one has to consider those aspects. But despite the high demands and a specific idea of their lifestyle: Today's generation is also ready to work hard and ambitiously.
Recrutainment offers options to excite. Recrutainment is the playful-simulative way of user-oriented elements in career orientation, employer branding, personnel marketing and recruiting. Recrutainment is particularly suitable for getting in contact with young professionals and for presenting yourself as a sympathetic, innovative company. Especially among young professionals, this form of recruiting has a very high acceptance. Therefore, companies develop a platform to evaluate and recruit candidates professionally. If one can manage to integrate this discovery spirit convincingly into their own employee marketing activities, then one can playfully excite candidates. At the same time, you generate more attention in social media since the participants often report on the events.
How tabevents can support you with recruiting.
tabevents offers many recruitainment and edutainment solutions. Whether for recruiting or the onboarding process: we are specialists in the field of experience-orientated digital gaming. After the successful Welcome Day concept, the individual mobile Escape Game follows. During the game, the participants need to develop solutions under time pressure, look for clues, combine, analyse and use their mind with creativity and dexterity. The severity of the game can be adjusted variably. Next to the company-specific basic knowledge and teamwork, speed also plays an important role to be successful at the Escape Game. Of course, the technical issues can be predetermined to test the professional skills.
The interaction between employer and candidate during the event serves to complete the impression and to carry out an evaluation.
Gaming can be used for all age groups, genders and educational classes. Areas that have nothing to do with gaming can use the impact and attraction of games and playing techniques to achieve their own goals - such as, for example, the field of recruiting.
Tell us about your necessities, requirements and challenges and we put our head together for an exciting solution for your candidates.